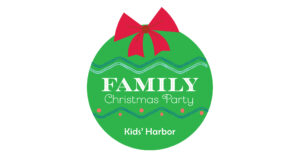 Kids' Harbor Family Christmas Party
Saturday, December 4
10AM-12PM
Sunday Morning
9:30AM Bible School
1st Grade – Room 101
2nd Grade – Room 205
3rd Grade – Room 201
4th-5th Grade – Room 301
Discover how the gospel unfolds, from Genesis through Revelation
See our Gospel Project curriculum schedule
11AM Wonders of Worship (WOW)
K-3rd Grade- Room 001
WOW creates an environment where children learn about, experience and are prepared for corporate worship. Meets during the second half of the 11AM service.
Learn about Profession of Faith
Baptism is a sign that I belong to Jesus and to his church
Baptism reminds me of God's promises
Baptism is a command — something Jesus ordered me to do
Baptism is in the Bible
Baptism is not something that makes me a Christian
Baptism shows people outside of us that something very special has changed inside of us
Some children are baptized as babies because their parents believe in Jesus Christ as Lord and Savior and believe God makes promises to believers and to their children.  This is called "infant baptism".
Some children are dedicated to God as babies and then baptized after they become a Christian by believing in Jesus Christ as Lord and Savior.  This is called "believer's baptism".
Some children choose to be confirmed if they were baptized as babies.
Confirmation tells others, "I believe by faith that Jesus is my Lord and Savior.  I believe that the promises and blessings signified in my baptism are mine personally by trusting in Jesus."
Confirmation reminds the church to help you serve Christ and to welcome you into the family of God.
Sunday Evening Music Programs
September through May
5PM

Come worship the Lord and prepare for special music ministry events!
God's Children Sing (Kindergarten)
Musikgarten's music and movement program
Children's Choirs (Grades 1-6)
Let us make a joyful noise unto the Lord!  Learn musicianship, memorize hymns, and prepare for performances during the school year.
Each night includes a good measure of fun and games.
Wednesday Evening Clubs
September through April
6:45 - 8:15PM
Pioneer Girls (Grades 1-5)
Learn to include Jesus Christ in every phase of your life.  Share crafts, games, and songs with small group Bible studies.
Boys Brigade (Grades 1-5)
Guys and Dads, meet in the gym!  Grow your faith in Jesus Christ through active games, discipleship, and memorizing Scripture together.
Our Mission
Kids' Harbor equips and emboldens families to walk as children of light.
---
For God, who said, "Let light shine out of darkness," has shone in our hearts to give the light of the knowledge of the glory of God in the face of Jesus Christ.
— 2 Corinthians 4
For at one time you were darkness, but now you are light in the Lord.  Walk as children of light. — Ephesians 5
Our Vision
To become grace-redeemed children of God who shine as lights in the world, holding fast to the word of life.
---
"that you may be blameless and innocent, children of God without blemish in the midst of a crooked and twisted generation, among whom you shine as lights in the world, holding fast to the word of life…"
— Philippians 2:15-16