Discipleship Deep Dive
Cultivate a vibrant faith in Jesus that embraces a healthy vision for His church.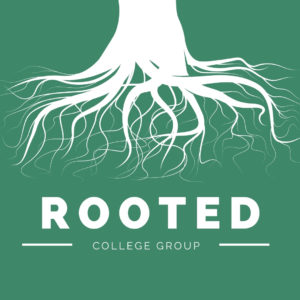 Rooted Values
This semester-long program is guided by these values:
Life with God
Life under God's Word
Life in God's Household
Life for God's Mission
In addition to weekly Sunday Morning Worship and Home Group Bible studies, the Rooted Fellowship program creates opportunities for mentoring, discipleship, and fellowship.
Contact Ben Panner with questions about Rooted for the upcoming semester.
Weekly Mentor Groups
Conforming to Christ by walking with a spiritual mentor.
Sunday Night Rooted
Six Sunday night sessions aimed at helping students cultivate a vibrant faith in Jesus.
7:30-9:30PM Dinner + Session
Fellowship Hangouts
Growing in gospel friendship through intentional time together.
Various events each semester.
Retreats
Seeking spiritual renewal through dedicated time away together.
Two Overnight Retreats.