Welcome to HYACKS!
Raising up a generation to follow Christ and serve His church.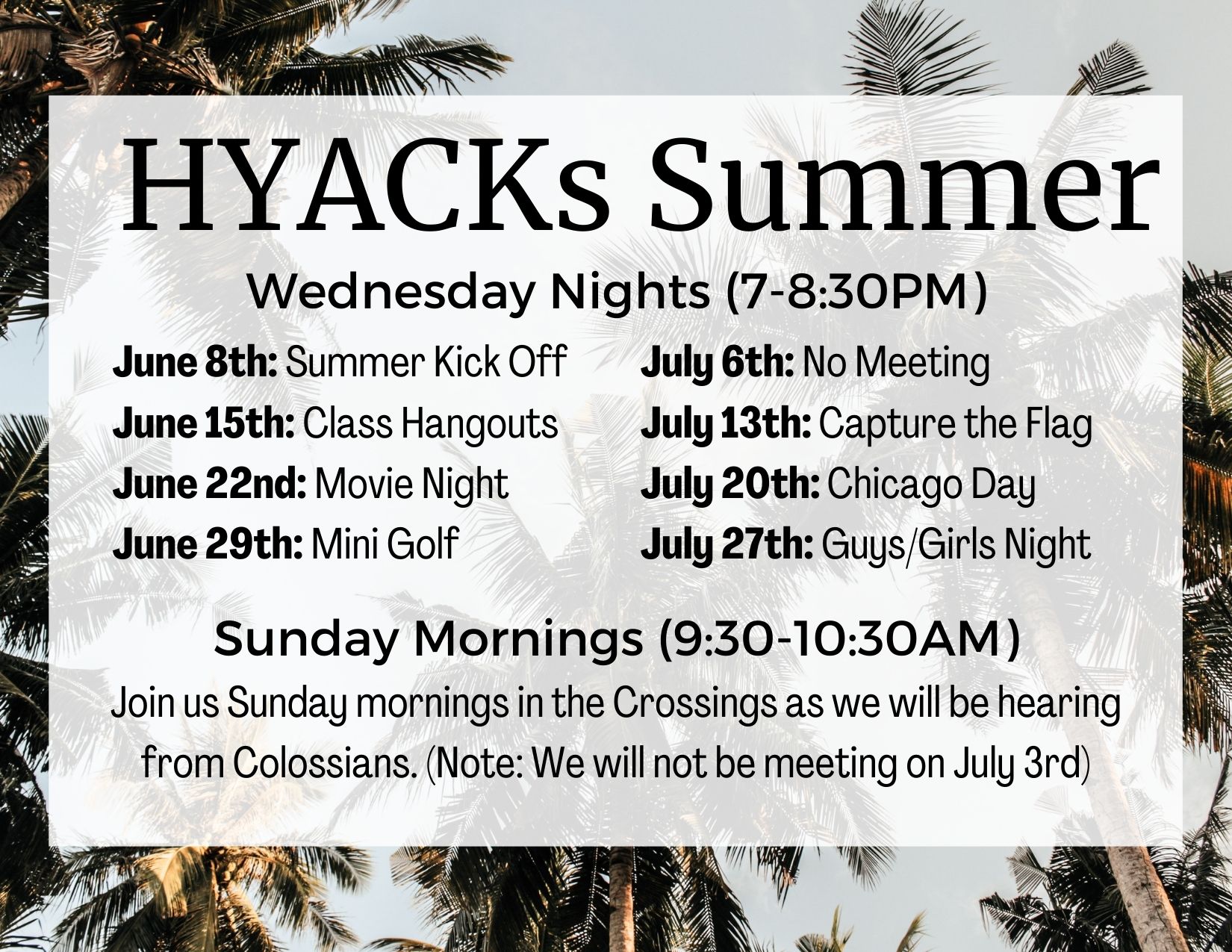 Sunday Mornings
(Starting 6/12)
9:30-10:30AM | Crossings

We will be hearing from the book of Colossians.
HYACKS Chicago Day
June 20th

More details to come!
June 13, 20, 27 & July 11, 18
3:30-5PM | Crossings

A time to read through Colossians and write a song together.