Welcome to ArtSpace
"Art and Faith—in church and in life."
"Because we know God as both our Creator and Redeemer,
we seek to display his beauty and grace in our life and work."
—Philip Graham Ryken, Art for God's Sake
ArtSpace is a community of artists exploring the ways in which our creativity integrates with our faith and where we seek to advance the Kingdom of God.
We believe that God has given everyone the gift of creativity. Whether you are a painter, poet, musician, or gardener—you are welcome. It's a space where we share our work and our lives with one another, and with College Church.
If you are interested in joining our community, where we together learn more about art and faith, please take a minute to fill out our "getting to know you" survey and let us know of your creative interests and the ways that we can better serve our artistic community. Artists of all ages, levels and disciplines are welcome.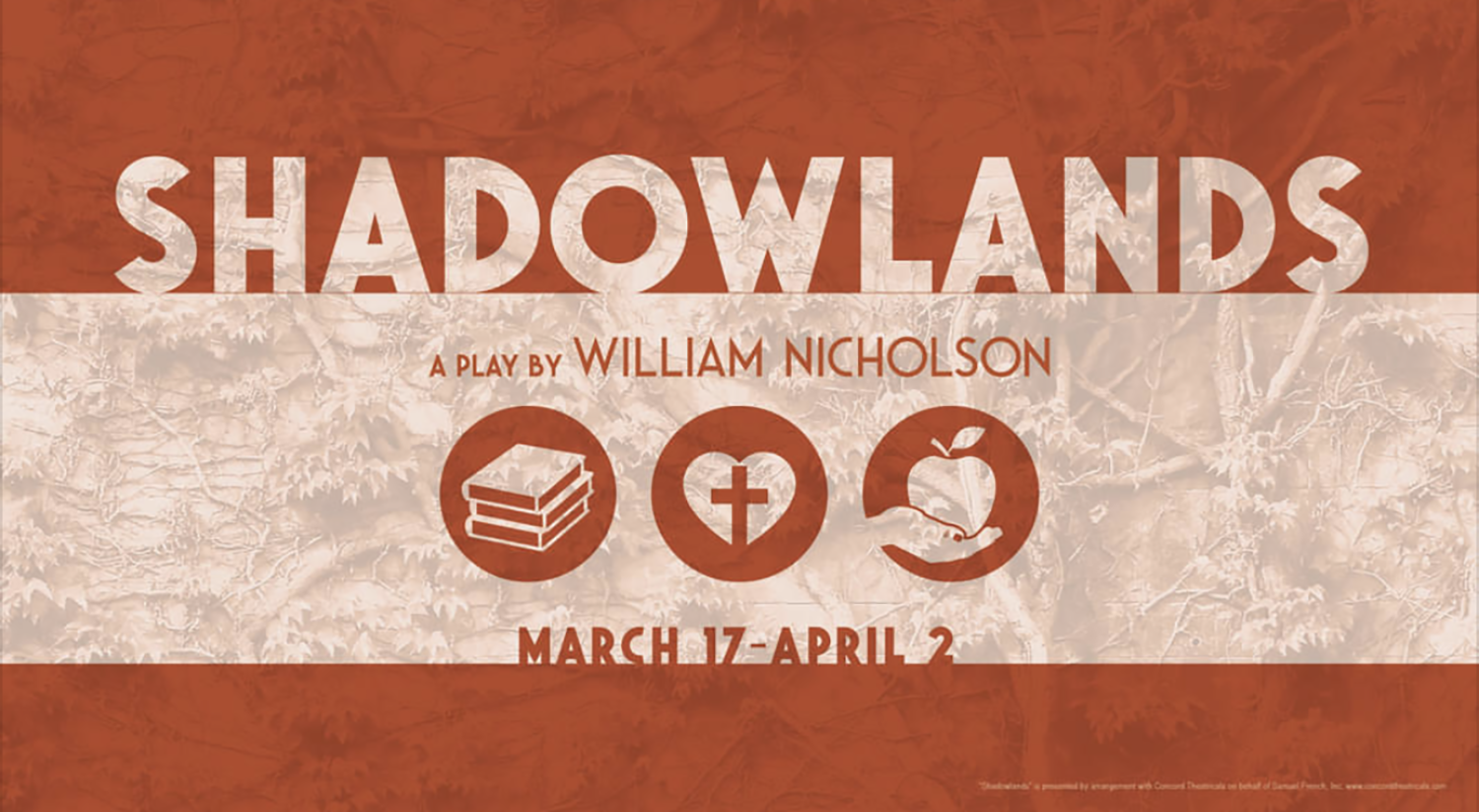 March 17, 2023–April 2, 2023
7:30PM Thursday, Friday & Saturday evening | 2PM Sunday
a play by William Nicholson, presented by Wheaton Drama
This is not an ArtSpace event.

To love at all is to be vulnerable.
The unlikely true life love story between noted British Christian author C.S. (Jack) Lewis (Chronicles of Narnia) and American writer Joy Gresham, who happens to be both Jewish and divorced. Before Joy and her son unexpectedly drop into Jack's life, he led a comfortable bachelor existence, teaching, writing, and lecturing at Oxford. Once Joy appears, things dramatically change. He is forced to approach everything, including his personal faith in God, from his heart, not his mind.
Easter/New Beginnings
March 26 through April 30
The new exhibition at the ArtSpace Gallery celebrates spring and new beginnings through the artwork of local Christian artists.
The ArtSpace gallery is located in the Crossings building at 321 E. Front Street in Wheaton.
HOURS:
Monday-Friday: 12-2PM
Saturday: 6-8PM
Sunday: 12-2PM
Upcoming ArtSpace Workshops
Smartphone Photography: How to Shoot and Edit Like a Pro
Unlock the creative power of photography with your smartphone! In this workshop you'll learn from a professional photographer how to shoot and edit photos that will take your everyday images to a new level. Learn fundamental photography techniques, tips on how to have full control of your smartphone's camera, editing apps and skills that will enhance your photos and more. We'll spend an hour together learning and then put them into practice with a short session for sharing and feedback.
Saturday, April 22
9AM-NOON | in Crossings
Led by photographer, Meagan Shuptar
A monthly coming together, where discuss our personal projects and the many facets of creativity and God.
Tuesday, April 11 at 7PM in Crossings (new time)
Discussing Why Art? Why Write? by Makoto Fujimura
Follow the link to the article.
Creativity word for the month: Call
If able, bring something creative along that theme.
Tuesday, May 9 at 7PM in Crossings
Discussing the short video Upside Down from Moving Works
Follow the link to the video.
Creativity word for the month: Toil
If able, bring something creative along that theme.
We are planning for our first speaker in spring or early summer 2023. Watch for details coming soon.