A Unique Opportunity
The changing schedules of summer provide a great opportunity to study God's Word with new friends and neighbors. We hope you'll consider using this season to encourage and point others around you to Christ through an eight-week study of Philippians.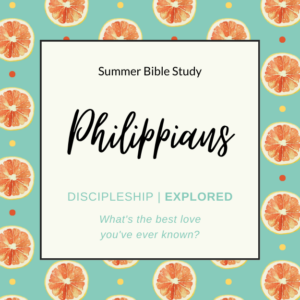 We encourage you to use this summer to gather women around the Word, where and when it works best for you! We're excited to offer this study on the book of Philippians, a powerful book that will help us consider what it looks like to be a disciple of Jesus Christ. Pick-up your book(s) at church on Sunday or during the week. Books are available for free, please take one per person.
Overview of Discipleship Explored:
8 sessions
Small group gathering pattern: Bible reading, discussion questions, video
Videos: each approximately 15 minutes in length
Short activities or questions for days between meetings
Women's Ministry Recordings
Want to study other books of the Bible this summer, too? Click on the button below to explore recorded teachings from previous Women's Bible Studies and Retreats.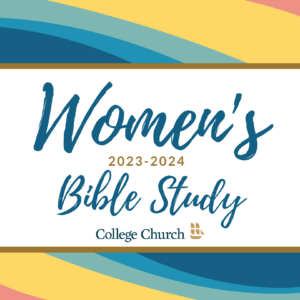 Fall 2023 | Spring 2024
We hope you'll join us in September for Women's Bible Study as we study the book of Acts over the course of the year. Our weekly study combines individual preparation, small group discussion and expository teaching to deepen our understanding of Scripture.